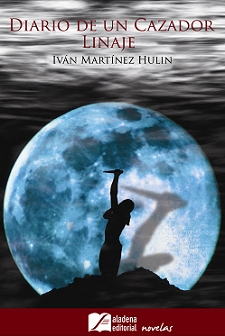 Autor
Iván Martínez Hulin
Precio orientativo
11.00 €
ISBN / Depósito Legal
978-84-92510-047
Sinópsis
A young couple from New York, Samantha and Walter, inherit a gloomy Victorian style house in the outskirts of Boston from her eccentric uncle Arthur. Financially they find that they are not in a situation to be able to keep up the property so they decide to do it up at the weekends in order to be able to sell it for a good price. Together with some friends they decide to spend the first weekend inspecting the property, taking note of what has to be repaired before they put it on the market to try and sell it.
What was intended to be an enjoyable weekend turned out to be a nightmare when they started looking round the dimly lit rooms with the wallpaper falling off the walls. They found themselves coming face to face with obscure family secrets which had been buried for many years, something that Arthur calls "The hunter's duty". Samantha will find her up till then unperturbed existence go up in smoke and she will have to learn to follow in the footsteps of the hunter which will change her life completely.
A HUNTER'S DIARY – LINEAGE is a novel situated in the shadows of a gothic world but also a present day world. A horror story where we will see how a young girl finds herself in the situation of following in her ancestor's footsteps. The diary she inherits is more of a curse than a blessing and will involve herself and her friends.